Eco-Friendly Biodegradable Outdoor Garden Flower Planter Pot
Application Scene:
Home Gardening
Applicable:
Flowers/Plants
Name:
Garden Plant Biodegradable Pot
Transport Package:
Carton
Specification:
SGS, CE, 100% export Standard
Eco-friendly Biodegradable Outdoor Garden Flower Planter Pot    
Size: 220×38cm
Material: Natural plant fiber (rice husk, rice stalks, wheat straw, corn stalks and bamboo fillings) or Natural bamboo fiber and rice hull
Shape: Square, Round, or Customized shapes welcomed
Color: Customized

Feature:
Allow plant roots to breathe.
Good in greenhouse conditions
It can be easily degrade after buried under the soil.
It is waterproof, of high strength, non-flammable and non-fragile.
Featured as heat-resistance, water-proof, non-fragile, non-toxic, higher strength than traditional plastic one.
OEM are welcome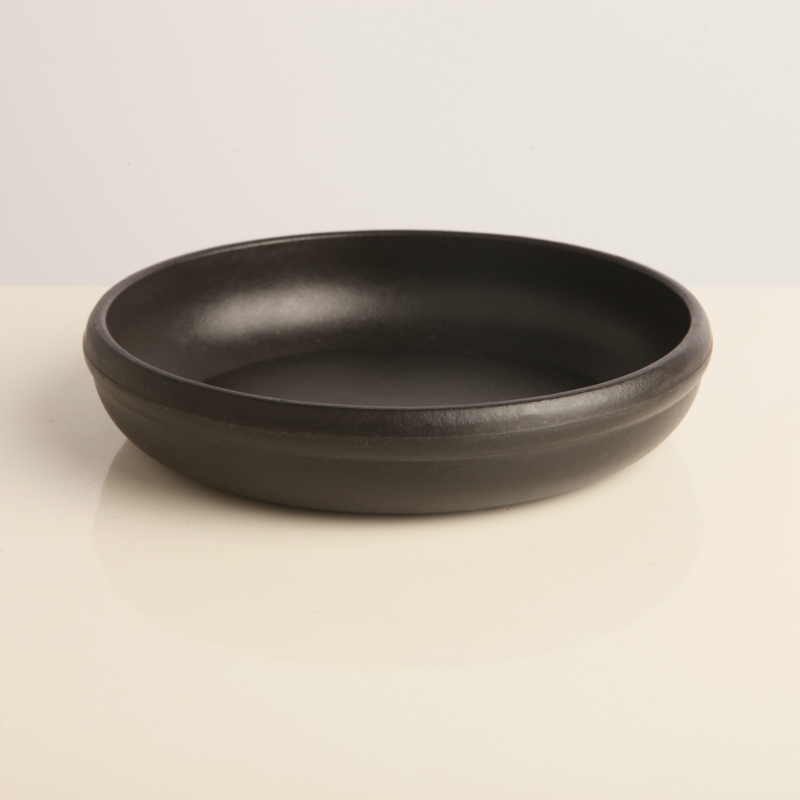 About our company:
Ebei is an eco-friendly products supplier from China, we have been engaged in this area for more than 3years, our products are all made with eco materials or eco-concepts, We have big range of products for your household, garden, gift and office which is made by bamboo, rattan, solid wood, bamboo fiber, silicone, wood & plastic composited material, biodegradable and recycled materials and so on. We also have LED lights, energy saving sockets, timers and energy meters with eco-concept which can be helpful for reducing CO2 emission.
Why Many Client Choice Ebei?
Products development:
With rich information on materials and manufactures, we are able to find out the best way to make products base on basic info from customers, we can always suggest the best way to make the products which can save the cost and easier for factory to produce. So, just tell us your idea, we can do the rest for you: Products design, prototype, material selection, sample making, packing design, standard testing enquiry, range extension...
Products sourcing:
We have more than three hundreds factories information for different area products, so we can always compare each other to get suitable factories with high quality and best price. If you tell us what you are looking for, we will be able to let you know different options of factories.
Products Inspection:
We have a strong QC teams with years experience in different products. To ensure the quality of 1st order, we will do 3 times quality checking: To check the material and preproduction sample, to check during production procedure, final inspection base on AQL2.5. We will present different reports to our customer at different stage.
Factory audit:
We will do an audit to the factories before placing 1st order, or we can do an audit as customers' request. The audit includes: To check if the factory has the necessary facilities, enough capacity, and basic working environment for workers and reasonable quality control system. We can present fully details audit report to our customers.
Production follow-up:
After you place orders, our merchandisers will follow up with factories on different issue at different stage of production, so you can know the latest situation of your orders.
Container consolidation:
If you are buying several items with small qty from different area of China, we will be able to help you consolidate them into full container to ship out, so you can save the cost for transportation and handling charge at the destination.
Product  Name
Garden Plant Biodegradable Pot
Our service

Services We can supply comprehensive service for you with professional production, sales, shipping and after-service team.
 
Feature& advantage
1) Eco-friendly,  durable and cheap, versatility 

2) Green and Environmental Protection, Low Cadmium, passed SGS

3)OEM& ODM orders are welcome
 
 
 
 
We are a professional Taiwanese-founded screw manufactory.
Our Taiwanese management system has controlled strictly for quality and delivery.
Our nicely service for all customers can let them worry about nothing.
We have not only stable quality, but competitive prices, because we are the real manufactory!
Our factory was established in October 2010 in Shenzhen China.
We are specialized in designing and producing screws, nuts, washers, pins and etc. for eyeglasses and watch.
We also have trading items for all repairing parts of Eyewear, for example, Nose Pads, grommets, temple, tip, etc.
We develop different new plastic products for customers, for example, the Blue Delux Kit, Nylon Wire Kit, Vials Stands, etc.
We think more for our customers, and we do respect all of our customers, and keep 100% confidential for all of information of them.
We are proud to be the strong support of customers!
We'll be the best supplier of our customers!
We'll be the best business friends of customers!

We'll keep do the best for customers!
Silicone Temple Tips, PVC Temple Tips, Eyeglass Temple Tips, Glasses Temple Tips
TSM CO., LTD. , http://www.tsmscrew.com