American Real Estate Series Research Furniture and Building Materials Retailer Home Depot
This paper is researched by the world's largest retailer of furniture and building materials, Home Depot (HD). It mainly elaborates on seven aspects: company profile, relationship with China, business model, US real estate market, financial data, business expectations and shareholder feedback plan. .
Company profile
Founded in 1979, Home Depot sells a wide range of construction materials, hardware, plumbing, kitchen and bathroom, lighting, electrical appliances, etc., and provides a variety of related services, with operations in North America and South America. Home Depot is the world's largest retailer of furniture and building materials, and the third largest retailer in the world. In 2007, the US Fortune 500 ranked 17th and the Global Fortune 500 ranked 43rd.
1, Home Depot history
-- from a store in 1979 to more than 2,200 stores in 2013;
-- from 200 employees in 1979 to more than 300,000 employees in 2013;
- 1979 sales area of 7440 square meters to 2013 more than 20 million square meters;
-- From 1979, the annual trading volume was less than 1 million to more than 1.3 billion in 2013;
-- From $7 million in annual sales in 1979 to $7 million in one-hour sales in 2013;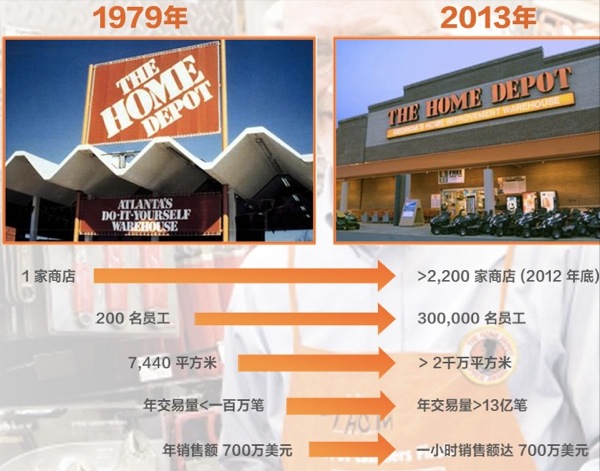 2, customer
On the customer side, Home Depot's customers include professional and retail customers. Professional customers around the world include home improvement companies, tooling companies, property companies, industrial and mining companies, engineering customers and wholesale customers, as well as retail consumers such as ordinary households.
Home Depot's sales to professional customers account for more than 35% of the company's overall sales, and millions of professional customers buy once or twice a week, each time buying eight times as much as retail purchases.
3, the stock price over the years
At the end of 1984, Home Depot was listed. As of May 5, 2013, the first quarter financial report for the fiscal year 2013 showed that the company issued 1.46 billion shares of outstanding shares, calculated according to the closing price of US$76.27 per share on June 27, 2013, with a market value of US$11.114 billion. .
From the following Home Depot stock chart, we can clearly see that the company's stock price fluctuates with the fluctuation of the US real estate market. After the listing, the stock continued to grow. After the year 2000, the stock was in a high consolidation period, and the stock price was close to 80 US dollars. In 2008, due to the financial crisis, the stock price fell sharply to less than 20 US dollars. After that, with the recovery of the US economy and real estate market, the stock price re- Dafeng.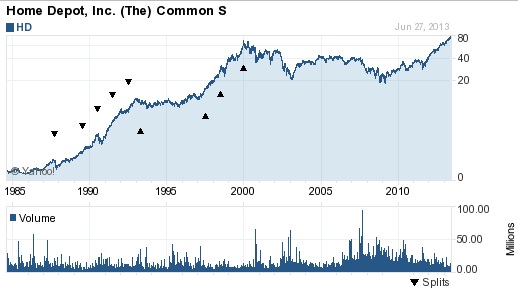 4. The operating data for the fiscal year ending February 3, 2013 is as follows:
-- revenue of $74.8 billion;
-- Total floor area: 235 million square feet;
-- Total transaction volume: 1.4 billion times;
-- Total supplier: about 340,000;
-- Total retail stores: 2256; including 1976 in the United States, 180 in Canada and 100 in Mexico.
Folding Gazebo,Cheap Pop Up Gazebo,Pop Up Garden Gazebo,Home Garden Gazebos
HESHAN YUEHAN UMBRELLA MANUFACTURING CO., LTD , https://www.sunplustent.com